James Moriarty
Attorney at Law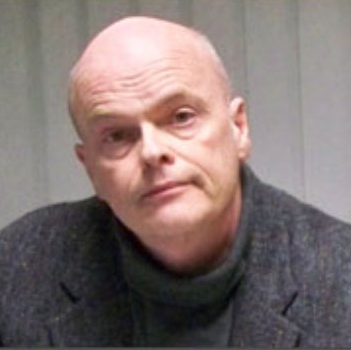 Hello.
I'm Jim Moriarty.
People often ask me about what it's like to be a lawyer. They ask me why I do it.
I don't really know how it came to be, as there aren't any lawyers in my family – I'm the first person in my family to go to college or law school – but my heroes have always been lawyers.
I grew up in Massachusetts, and I found a quote by John Adams that I find is as good an answer as I've ever been able to come up with
Now to what higher object, to what greater character, can any mortal aspire than to be possessed of all this knowledge, well digested and ready at command, to assist the feeble and friendless, to discountenance the haughty and lawless, to procure redress to wrongs, the advancement of right, to assert and maintain liberty and virtue, to discourage and abolish tyranny and vice?
This is a great country, and I am fortunate and proud – and grateful – to be a part of the group whose job it is to protect people and advance justice. We've come a long way, but there is still a lot of work to be done to keep the dream of justice and freedom alive and renewed.
That's why I'm a lawyer. And why I'm here if I can help you.
Qualifications
A very strong practical and academic background with an emphasis on trial law; Extensive trial and appellate experience; excellent oral and written communications skills; varied legal research and drafting experience; keen analytical skills; the ability to digest and abstract large volumes of data quickly and accurately; attention to detail; strong interpersonal abilities; unfailing humor under pressure; courage, integrity, and resiliency; a sense of perspective and objectivity; sensitivity to social injustice; a strong sense of public and professional service; a total commitment to excellence in the practice of law and the administration of justice.
From our first meeting to your verdict or resolution—I'll be there to guide you.
Education
Ars Baccalaureate. Humanities (cum laude) Suffolk University, Boston 1977

Juris Doctor Suffolk University Law School, Boston 1982

Trial Lawyer's College, Jackson, Wyoming 1997 (one of ten currently practicing in Iowa)

AV Rated
Memberships
Massachusetts Bar 12/21/82

Maine Bar 10/6/83

Iowa Bar 7/22/96

United States District Court Bar (Massachusetts, Maine and Iowa (N.D. & S.D)

First Circuit Court of Appeals Bar; Eighth Circuit Court of Appeals Bar

Criminal Justice Act Panelist, U.S.D.C., Northern District of Iowa, 2001-2003

Approved Attorney, Canadian Consulate

American Bar Association

Iowa State Bar Association (General Practice Council Member)

Linn County Bar Association

Aroostook County (ME) Bar Association

Howard County Bar Association (Technology Chair)

Iowa Public Defender Association

Kiwanis Club of Presque Isle 1985-1996

Upper Iowa Kiwanis Club (President 1997-1998); (Vice President 1996-1997) (Treasurer (1998-1999)(Lt. Governor 2000-2001)

Cedar Rapids Kiwanis Club

American Cancer Society (Aroostook County, ME Board Member & Maine State Liaison for Tobacco Control/Youth Access issues) (1991-1996)

Habitat for Humanity International (Affiliate Board Member and Counsel)

Congregational Church of Decorah, U.C.C. (Religious Education Committee Member, Trustee) 1996-2006; First Congregational Church of Cedar Rapids U.C.C. (Chancel Choir, Long Range Planning Committee, Deacon) 2006 to date

Suffolk University Alumnae Ambassador for the State of Maine, 1985-1996

Opportunity Homes, Incorporated, Decorah, IA (Board Of Directors Member)

Certification as Facilitator, Iowa Batterers' Education Program

Certification as Mediator, International Academy of Dispute Resolution

Assistant Cubmaster, Pack 168, BSA Presque Isle, ME (92/93)

District Member At Large, NorthStar District, Katahdin Area Council, BSA

Assistant Scoutmaster, Troop 63, BSA Cresco, IA 1996-1998

Adjunct Faculty, Northern Maine Technical College, Presque Isle, ME

Counsel, Mount Blue Coalition

Volunteer Counsel, Massachusetts Environmental Justice Network

Mock Trial Judge, American Mock Trial Association National Intercollegiate Finals, Des Moines, 1999-2006

Honors and Phi Alpha Theta National History Honor Society
Awards
Pi Gamma Mu International Social Science Honor Society

Suffolk University Humanities Honors

Suffolk University History Honors

Suffolk University English Honors (twice)

Suffolk University Physics Honors Seminar

Suffolk University Dean's List

Outstanding Young Men of America 1984

Who's Who in American Colleges & Universities

Who's Who in America's Young Leaders

Maine Bar Foundation Public Service Award (92 & 93)

Schwender Scholarship, Decorah Congregational Church U.C.C. 1997
Misc
Hobbies include archery, racquetball, camping, skiing, woodworking, music, theater, photography, scuba diving, tennis, environmental activism