Seeking the Results You Deserve
Personal Service Throughout the Entire Legal Process
Warrior Mentality
Attorney Moriarty embodies a warrior mentality, fiercely advocating for clients' rights and battling for justice with unwavering determination, from the first point of contact.
Knowledgeable Advice
Since 1982, Mr. Moriarty has provided his clients with informed advice, drawing from an extensive understanding of the law, and guiding them towards favorable outcomes.
Affordable Solutions
Recognizing the importance of accessibility, Mr. Moriarty strives to offer affordable solutions without compromising quality, reaching individuals from all walks of life.
Mediation & Trial Attorney in
Cedar Rapids, Iowa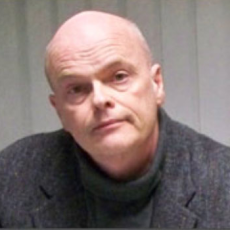 James Moriarty
Attorney at Law
Since graduating from Suffolk University Law School in Boston in 1982, Attorney James Moriarty has served his communities with diligence, knowledge, and care. Mr. Moriarty is a skilled mediator and litigator, working to give his clients the passionate advocacy they deserve and striving to help them reach their goals.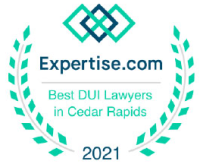 Find Your Best Path Forward
Mediation
---
A cheaper alternative to meeting in court, mediation is a great option for opposing parties who can come together and reach a peaceful resolution together, with the support of a neutral third person—Mr. Moriarty. Mediators help you air disputes, identify the strengths and weaknesses of each case, help you agree on a satisfactory solution somewhere in the middle of two points, and more.
Litigation
---
When Alternative Dispute Resolutions (ADR) like mediation and arbitration aren't feasible options for opposing parties, litigation is the next step. Litigation helps parties find a dispute remedy in the public court system before a judge, and your attorney will be there for you through every step of litigation, helping settle negotiations and appeal when necessary, with the goal to give you your desired outcome.
Compassionate Attorney Committed to Your Justice
As your mediation and trial lawyer, Attorney James P. Moriarty plays a crucial role in helping clients throughout Iowa in reaching their important goals, whether it's through negotiation and mediation, or through fighting for them in court. His goal is to save clients time, money, and emotional stress, no matter where they come from or what their needs are. Mr. Moriarty serves those in Cedar Rapids, Iowa, and the surrounding areas with passionate advocacy through issues of criminal defense, real estate, adoption, probate and estate litigation, corporate and business law, and more. Don't face the courts alone, and get the support of a compassionate yet fierce lawyer today.
When you choose an attorney to work with, don't settle for less than what you deserve. As a warrior for his community, he works tirelessly to secure favorable outcomes and seek justice for individuals like you. Whether you need a compassionate mediator, rigorous litigator, or knowledgeable legal advocate, reach out to Attorney James P. Moriarty today. No matter what situation you find yourself in, he will answer your questions and guide you through the necessary steps, from your first point of contact until a final decision has been made—and beyond. Take your next steps forward and reach out today for support.